Thinking of hiring a self-drive car?
Thanks everyone for the great response to the public transport blog. This next one looks at self-drive private hires and offers advice to anyone considering driving themselves to Janjanbureh. Enjoy…
Many people shudder at the thought of hiring a self-drive in Gambia and you often hear visitors talking negatively about Gambian drivers. It can't be denied the statistics for road accidents are shocking and you do some genuinely dangerous driving. However, I believe that if you're an experienced, confident driver in your home country, you will have no problems here.
And as much as public transport gives you the local experience, it does limit where you can go and what you can see along the way. It would be possible to stop and visit places, hopping on and off buses and Gelli-Gellis. However, it would be slow and difficult. Driving yourself gives you the freedom to move at your own pace. With your own vehicle, you are free to stop on the way for a riverside lunch, take a boat trip, visit a national park, fish the creeks or do other fun stuff.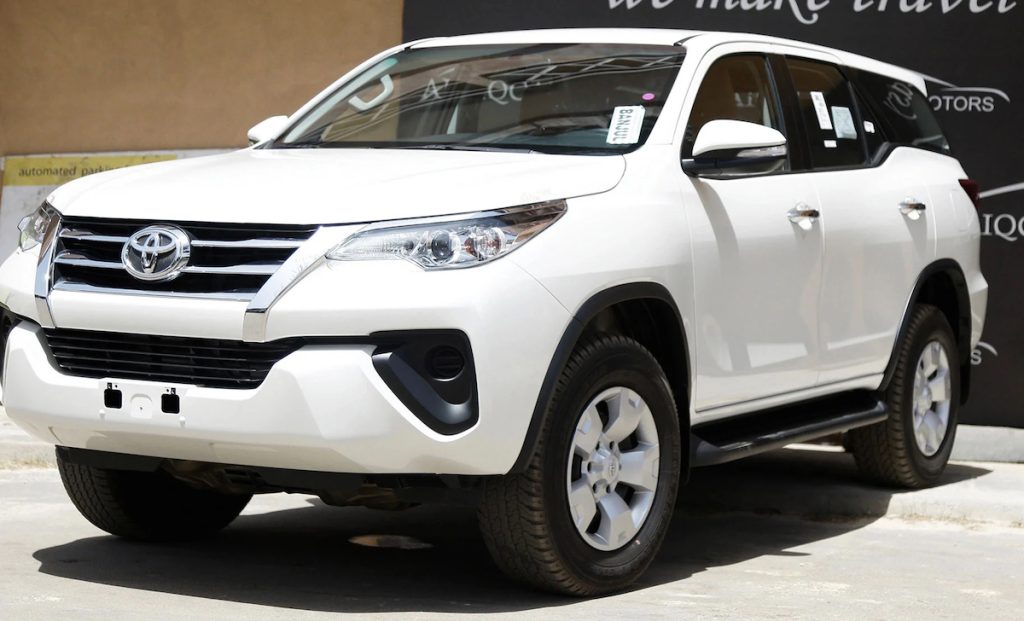 Self-drive – The Basics
Driving is on the right-hand side of the road, the same as most of mainland Europe. In theory, at least, the rules of the road are basically the same as those countries. However, in practice, driving styles are different and it is important to adapt.
Firstly, many Gambian cars don't have indicators, so you have to try to read the other signs that a vehicle is about to turn. Watch for changes in road positioning or changes in speed. Taxis and Gelli-Gellis in particular will brake suddenly and pull over sharply if they spot a passenger. Also, Gambians don't worry too much about which lane (or often lanes) they use. Expect other road users to overtake either side of you, particularly when the traffic is congested.
Gambians are generally considerate drivers and it's rare to see road rage. If you are clear about your intentions and drive decisively they will often give way. The flip side of that is that they expect the same in return from you.
Expect the unexpected
The key is to drive defensively. That is to say, control your speed, leave space between yourself and the vehicle in front, look ahead to anticipate any dangers, use your mirrors and expect the unexpected. It is the roads around the coastal area from Banjul to Brikama that are most busy, especially during the morning and evening rush hours. Once you get past the hustle and bustle of Brikama, the driving is far easier.
However, don't let the long empty straights deceive you. There are still dangers if you don't keep your wits about you. Animals can be a significant hazard. Often you will see goats, cows, sheep and donkeys wandering around the road in time for you to slow down. Other times they will dash headlong from the bush across your path. As a general rule if this happens, aim to go behind the animal as you slow down because they will usually keep going forward.
Another danger is the unsignposted hidden dips in the road. It is easy to think that the road is clear for miles ahead, and then to be surprised when a truck suddenly starts to appear in front of you. Cars appearing from behind at breakneck speed can also surprise you.
It's good to slow down as you pass through the villages because any number of things can happen. Apart from the animals, small children also run free-range and motorbikes, bicycles, donkey carts and people all roam around the road. Also, slowing down, or better still stopping and buying a few bits, allows you to see daily life and meet a few people along the way.
The Route
Travelling on the South Road (the TransGambia Highway) saves the trouble of driving into Banjul. It also saves the trouble and getting your vehicle through the chaos and onto the ferry. It also offers a few places of interest to see along the way and has better services in the event of a breakdown or other problem.
The road to Janjanbureh, and even further on to Basse is all tarmac and in very good condition. You will only need a 4-wheel drive if you plan to go off-road and into the bush. Be aware though that some small cars may ground on the speed humps in a few of the villages if you overload them.
Navigation
Navigating the route is very easy and the road is conveniently marked with a distance from Banjul every kilometre. Once you are through Brikama (34km), you only have three turns to make and you will reach Janjanbureh. The first turn is a right at a T-junction as you come into Soma (179km), followed by a second (this time a left) about 1 km later, just past the Gambian Revenue Authority checkpoint. Then go straight until you turn left at a checkpoint near a village called Yoro Beri Kunda (aka YBK, 303km). That road takes you over the bridge and onto Janjanbureh Island.
Where to Stop En-Route
If you don't stop on the way, you can safely be in Janjanbureh in four hours from Brikama. However, unless you have to rush, there are nice places to stop for drinks, lunch or even an overnight stay. Below are a few of our favourites:
AbCa's Creek
Kasagne Village. Turn off the highway at Killy. 85km. Owned by a European / Gambian couple. AbCa's offers good food and accommodation in a beautiful creek off the main river Gambia.
Bintang Bolong Lodge
Bintang. Turn off the highway at Killy. 85Km and continue past AbCa's to the end of the road. Well established, an attractive lodge with some rooms on the River Gambia and others set back in the mangroves.
Karamba's
Roundhouse set down off the highway just passed the ECOMIG barracks. 102km. Park at the side of the road past the military checkpoint. Step over the barrier and walk down the small slope. Very friendly local place with cheap soft drinks, beers and spirits. This place doesn't see many foreign guests, so Karamba himself and the other customers (mostly off-duty military) are usually happy to chat.
Tendaba Camp
Tendaba. Turn off the highway at Kwinella 150km and continue to the end of the road. The large, well-established lodge attracts numerous birdwatchers and government workshops. From Tendaba Camp you can take a small local boat into the Baobolong Wetlands, a vital wildlife habitat teeming with bird life and a chance of seeing crocodiles.
Casa Gambia
Soma. Turn left instead of right at the T-junction in Soma and it is about 300m on your left. A new place that I am yet to visit but I am told that it offers cold drinks including alcohol in a pleasant, relaxed setting.
Soma Bus Station area
Soma. After you make the left turn in Soma continue 200m. Don't miss the chicken bone sandwiches!
Any Lumo (weekly market) that you see on the way (Jarreng, Wilingara Ba, Brikama Ba): If you find the road packed with market stalls, people and donkey carts, you have stumbled across a provincial weekly market. Park on a side road. Stroll around and maybe buy some fruit or local cloth or sit down to a lunch of goat head soup. Take normal sensible precautions against pickpockets.
Checkpoints
Between the coast and Janjanbureh, you are likely to pass anywhere up to twenty or more checkpoints, all operated by different sections of the Gambian services. The first one you meet will be just a few kilometres outside Brikama at Kembujeh. This one is the Police intervention Unit. Five kilometres further on at Mandinaba there is a Gambian Police Force (GPF) and Immigration Department. Before Pirang you will likely see a GPF Mobile Traffic Unit one somewhere, and on it goes for the next 250km until you turn off the main highway and onto the side road to Janjanbureh.
Show me your papers, please
The good news is that they are generally friendly and you are more likely to be delayed because they just want to chat than because of any infringement. They will often ask to see your papers. Vehicle papers in the case of GPF and passport or ID card in the case of immigration. If everything is ok, you'll be waved on. Occasionally, the police will also ask to see your fire extinguisher and two red hazard warning triangles. If they are determined to find fault, they will check your horn, windscreen wipers and lights. Very few vehicles in Gambia can escape this kind of inspection!
If a fault is found, you will usually be asked to park the vehicle and join the officer, or his superior in the station for a chat. At this point, it is important to keep a sense of humour and to understand that the court system does not have time to deal with petty traffic infringements or minor visa violations. Whatever is said to you is all part of the negotiation of what we will call an 'on-the-spot fine'. Listen to what is being said, stay humble, plead poverty (as a non-Gambian you will have to think of a reason why you are travelling without much money), give a sad story and offer something. The chances are that you will quite quickly agree on a deal that won't break the bank. Sometimes it takes a little longer, but stay patient.
Swear, you lose!
Occasionally, and if you are clearly being treated unreasonably it can be helpful to express your anger. However, this should be reserved only for times when you are 100% in the right. Even then, keep to the subject and never insult or swear at the officers. If you have a 'big man' friend in the services, this can also fix a problem, but this is another option that is best used only as a last resort.
Army checkpoints operate slightly differently from the others, in that you have to wait behind the barrier until called forward. Occasionally, PIU checkpoints will have the same requirement. If in doubt, beep your horn, wait and watch to see what other drivers do.
You will sometimes see men (and a few women) wearing civilian dress and high-visibility jackets at the checkpoints. These are drug squad and they are often the biggest disturbance as they have the right to search you and your vehicle if they so choose. While it can be a delay, it is nothing to worry about unless you are carrying something you shouldn't.
In the event of a Vehicle Breakdown
There are no breakdown services, mobile mechanics or recovery trucks that you can call on in Gambia, so at first glance, a vehicle breakdown can seem like a bit of a disaster. However, it is rarely that bad, and I speak from plenty of first-hand experience!
The first issue is safety, so you will want to get your vehicle well off the road. If this is not possible, do the best you can and place your hazard warning triangles on the road, front and back at a good distance from your car. If you don't have triangles, piles of leaves are the local alternative. Put the bonnet up to make it clear that you have a breakdown and relax. Very soon someone will stop to help – perhaps several someones.
Many Gambian drivers, particularly commercial drivers, know a little about cars and will attempt a diagnosis and roadside repair. Failing that, someone will know the nearest village with an actual mechanic, and someone will always be ready to go there and collect him. If the mechanic decides that you need parts, someone will rush to the nearest large town and bring them. If the problem is too major for the village mechanics, someone will find someone to tow you to somewhere else.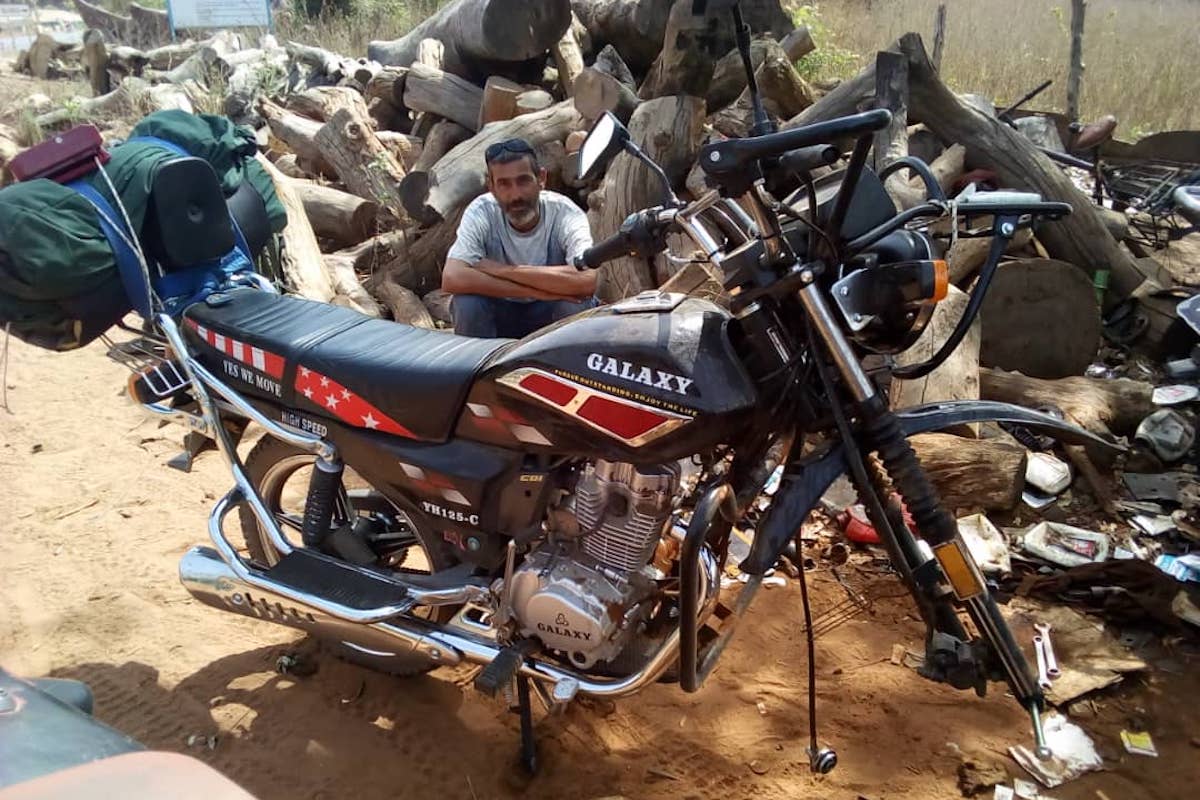 Locals are very helpful!
What surprised me most the first few times that I broke down was not how helpful Gambians were, but the fact that nobody ever tried to take financial advantage of the situation. The passers-by who helped did so out of a willingness to help and not with payment in mind. Other than for the fuel money for their errand, non of the passers-by have ever asked to be paid for their help. Mechanics, welders and drivers have always asked for fair prices. It's nice to be as generous as you can if people go out of their way to help you. Anything you offer will be appreciated, even if at first they try to refuse.
So What Are You Waiting For?
If you have any questions or need any other advice about a self-drive hire to Janjanbureh (or anything else about the inland areas of Gambia), feel free to get in touch via Facebook or our website.
See you on the Island!
Top Tips
Ensure you have the correct paperwork for yourself and the vehicle. For you, that means a passport with a valid stamp or Gambian ID documents and a driving license. You are permitted to drive on a foreign licence for three months from your date of entry. After that, you will need a Gambian licence, which will cost D850. As for the vehicle, you will need the blue tax disc in your windscreen and valid insurance. You might also be asked for the 'clearance' certificate (which is the paperwork that allows you to get the tax disc), although it is my understanding that you do not officially have to carry it.
Carry the legally required items. Fire extinguisher, two triangles.
It's better not to break down on the way, so check your oil, water and tyres before you travel.
Carry a spare wheel, jack, tools, mobile phone and water in case of a breakdown. Even if you know nothing about cars, other people will try to help if you have the tools for them to do so.
Start your journey early in the day and avoid driving at night. The roads can be unpredictable at the best of times but much more so at night. After dark, you risk meeting unlit donkey carts, vehicles left at the side of the road and barely lit checkpoints. Worse still are the huge trucks that hurtle down the highway all night. Some have lights that are capable of completely blinding you. Others only have one headlight, making you think a motorbike is approaching until 40 tonnes of articulated lorry rattles all your windows. Also, if you break down in the bush at night, finding a vehicle to rescue you or a mechanic to make any repairs will be very difficult.
Use common sense when picking up hitch-hikers. Hitch-hiking is very normal in The Gambia. Everyone hitch-hikes on the back roads if there is no public transport and many people also hitch-hike on the highway, particularly school children and service personnel. Just be aware that if a person you pick up is found to be carrying something illegal, you will find yourself with a problem.