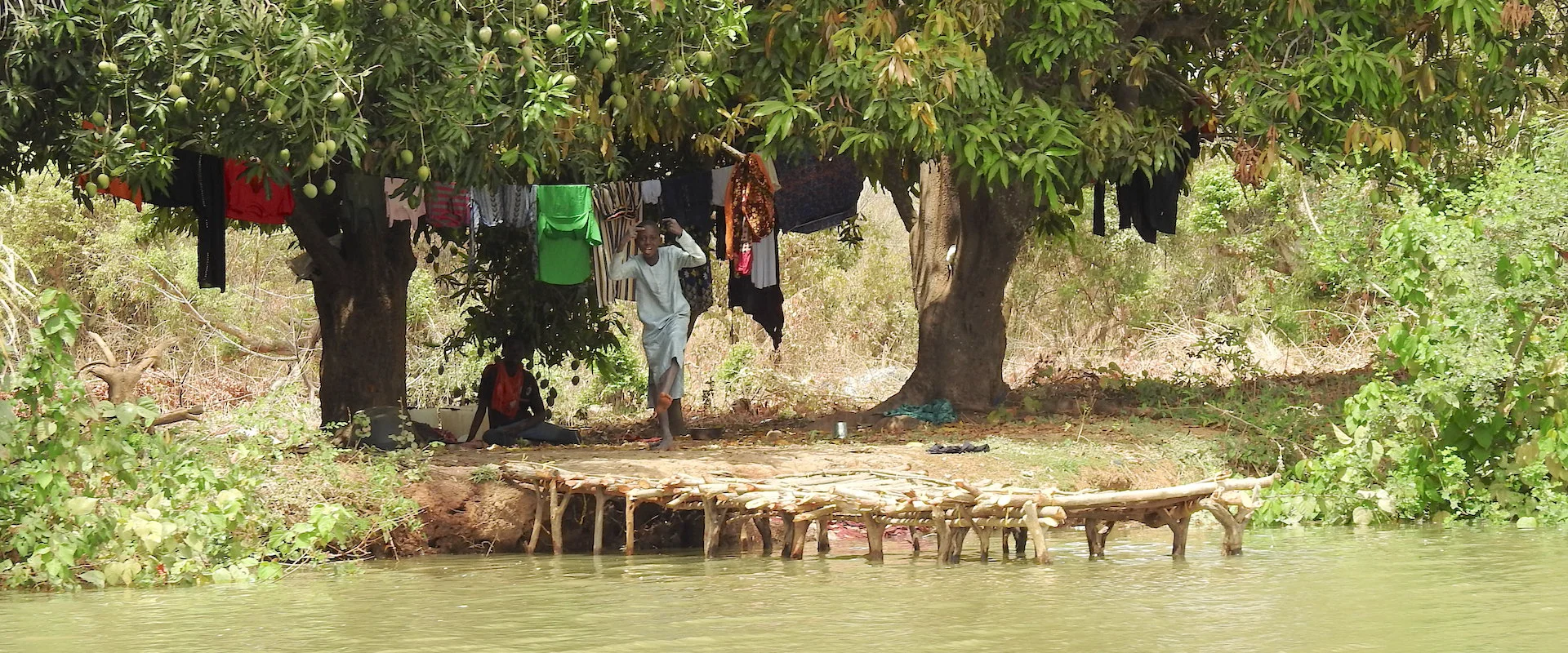 East of Janjanbureh
Trip Summary
4-day / 3-night residential river adventure (Sleeping onboard the Fula Princess). Full Board.
Group Size: 1 – 4 guests (unless by special arrangement)
Between: Janjanbureh – Basse Santa Su
Via: Bansang, Sami Karantaba and Diabugu Tendala
Cost – 4 people is £1620 ( £405 each )
3 people – £1575 ( £525 each )
2 people – £1530 ( £765 each )
1 person – £1485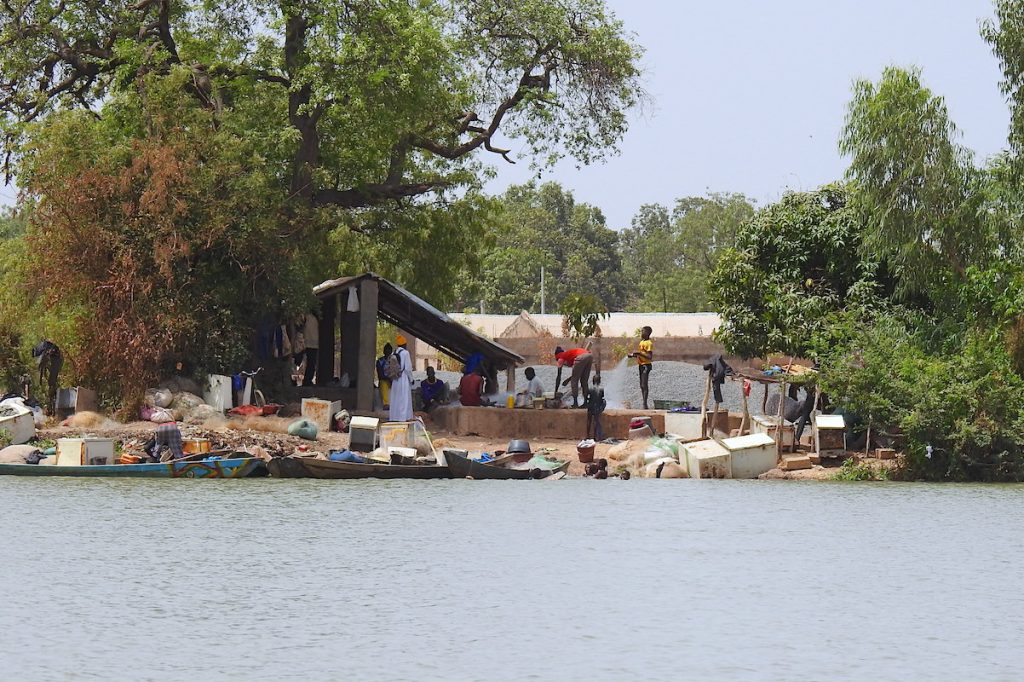 Janjanbureh – Basse Santa Su
3-night river holiday, secure yours today!
Itinerary
Day 1:
Arrive in the cultural and historic town of Janjanbureh and board the Fula Princess at 12 noon. From there, you will head out East on the beautiful River Gambia to Sami Karantaba to visit the small memorial to Mungo Park, who famously camped there in preparation for his explorations inland. On the way, you will call into Bansang, and experience the market with our chef as he stocks up on fresh fruit and vegetables for your journey. Sleep around Karantaba.
Day 2:
After breakfast, you will continue East to Diabugu Tendala, a two-compound village located on the river bank at a local crossing point. Diabugu Tendala is very 'off-the-beaten-track' and you will receive a traditionally warm welcome with drumming and dancing. You will also meet the silversmith and perhaps see him at work with his hand-bellowed furnace. Sleep around Diabugu Tendala.
Day 3:
Depart Diabugu Tendala and head to the bustling town of Basse Santa Su where you can visit the local market before returning to the boat for lunch. Basse is jokingly referred to as The Vegas of the East and has a number of bars that offer a very local experience for adventurous visitors who would like an evening out. Sleep around Basse.
Day 4:
Check-out is 12 pm. If you depart Basse at this time you will be able to reach the coastal resorts of Gambia before dark by private vehicle. If you wish to book your taxi with us, we will depart at 10 am and on the way to the coast, you will stop for lunch at Tendaba Camp and take a trip on a local boat into the Bao Bolong wetlands, one of the most beautiful and pristine environments on the river.
Notes on Road Transport
Janjanbureh is approximately 4 – 5 hours from the coastal resorts of Gambia. Book your taxi with us for £140.
Basse Santa Su is approximately 6 hours from the coastal resorts of Gambia. Book your taxi with us for £190.00 including lunch and a small boat trip into Baobolong Wetlands.
If you are arriving from or departing somewhere other than the coastal resorts of Gambia please ask for more information about road transport.
Check out your flight options below and contact us if you have questions😉