Gambia's wildlife, most people are aware of Africa's 'Big Five' land animals. It was a term originally used by hunters. It described the most difficult and dangerous of the animals to hunt on foot. These days it is more often used as a selling point to attract nature and wildlife tourists to countries such as Kenya, Tanzania and South Africa.
So what are they?
Admittedly, The Gambia's wildlife no longer has any of the species listed (Lion, leopard, elephant, black rhino and African buffalo) but we do have our own fascinating wildlife just waiting to be discovered.
Gambia's wildlife, what is Gambia's Big Five?
Hippos
The first few choices are quite clear.
Hippos are plentiful along the inland stretches of the river from Kuntaur to Basse and beyond, sometimes in family groups of six or more.
Growing up to 5m in length and weighing up to 1800kg, they are a truly impressive animal and can be easily seen on a boat trip from Janjanbureh.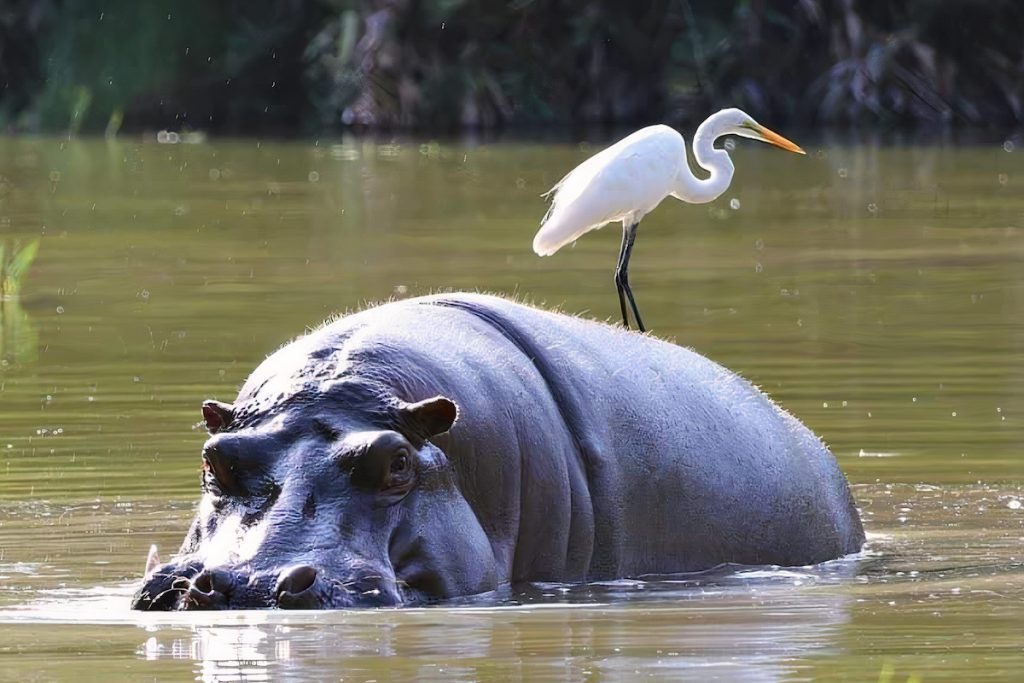 Chimpanzee
Also to be found in the Central River Region, the River Gambia National Park (aka Baboon Island) is home to more than 100 chimpanzees, which also make the list.
Having previously become extinct in The Gambia, the animals on Baboon Islands were released there as part of a project to rehome captive chimps from around the world.
They now live undisturbed but monitored and protected on three otherwise uninhabited islands.
They can also be easily viewed and photographed on a half-day boat trip, especially around 3 pm when they come down to the water's edge for supplementary feeding.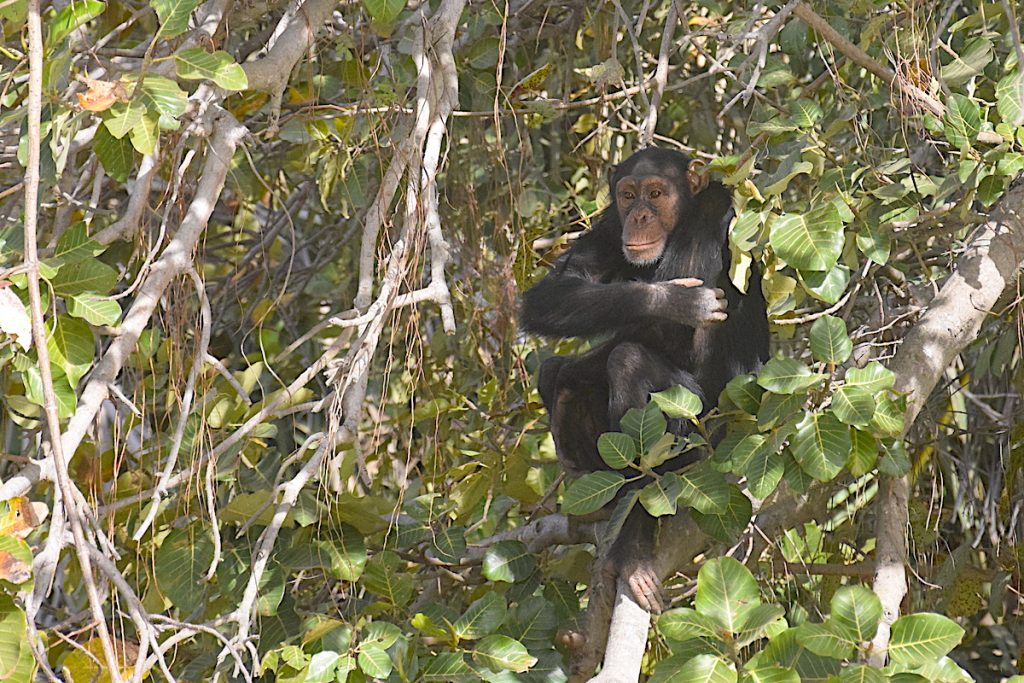 Crocodiles
My third choice would be one of the crocodiles.
Either the Nile crocs of Central and Upper River Regions or the 'Salties' found around the coast and lining the banks of the Halahin River in South Gambia.
Of the two, saltwater crocs are the more impressive, growing to in excess of 5m but are less aggressive than their freshwater cousins.
That leaves just two places and several candidates. Baboons are a common sight, moving in troops of up to 150 animals led by the most fearsome of the big males.
However, baboons, the endangered Red Colobus and other monkeys miss the cut as primates are already represented by the chimps.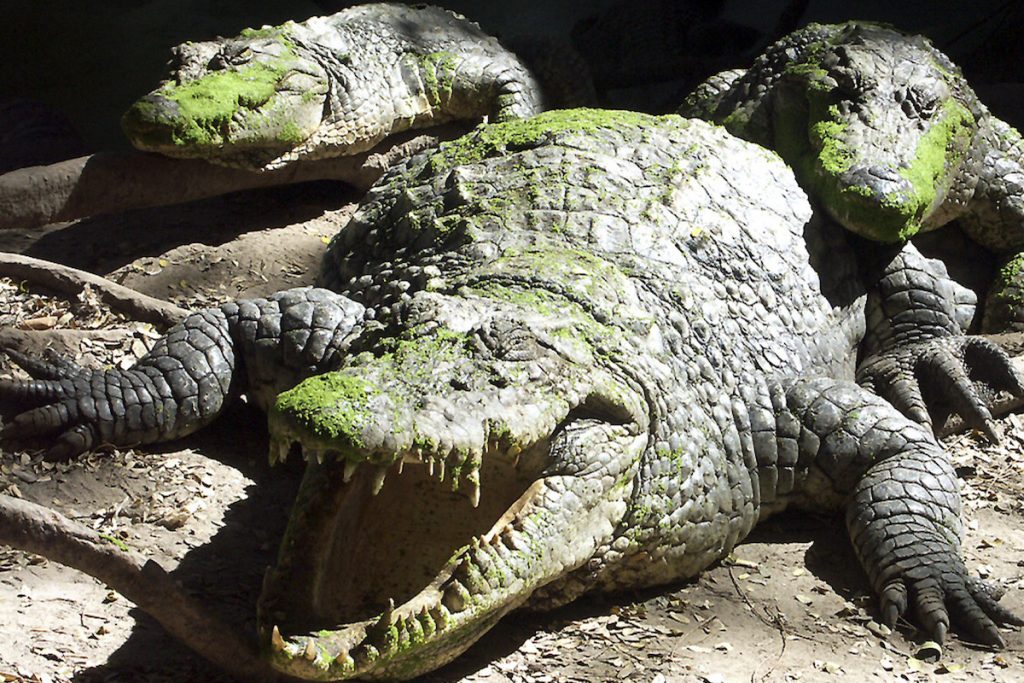 Similarly, monitor lizards appear much like small crocodiles and so fail to make my list. The various antelope species also miss out, mostly because of their beauty. They are very rare now and only the luckiest and most determined visitor is likely to see one.
Bush cats are similarly rare and also small compared to the big cats of other African countries. Dolphins are often spotted in the river estuary. And even manatees are occasionally glimpsed around the creeks near Lamin. But they and the turtles are aquatic and not eligible.
Warthog
So that leaves two of my favourite animals to complete the five.
Warthogs are iconic in West Africa and widespread in the Gambian provinces, so have to be included.
Although they are shy creatures essential when you taste that good, they can sometimes be seen crossing the roads and can be found foraging around the wetlands and watering holes.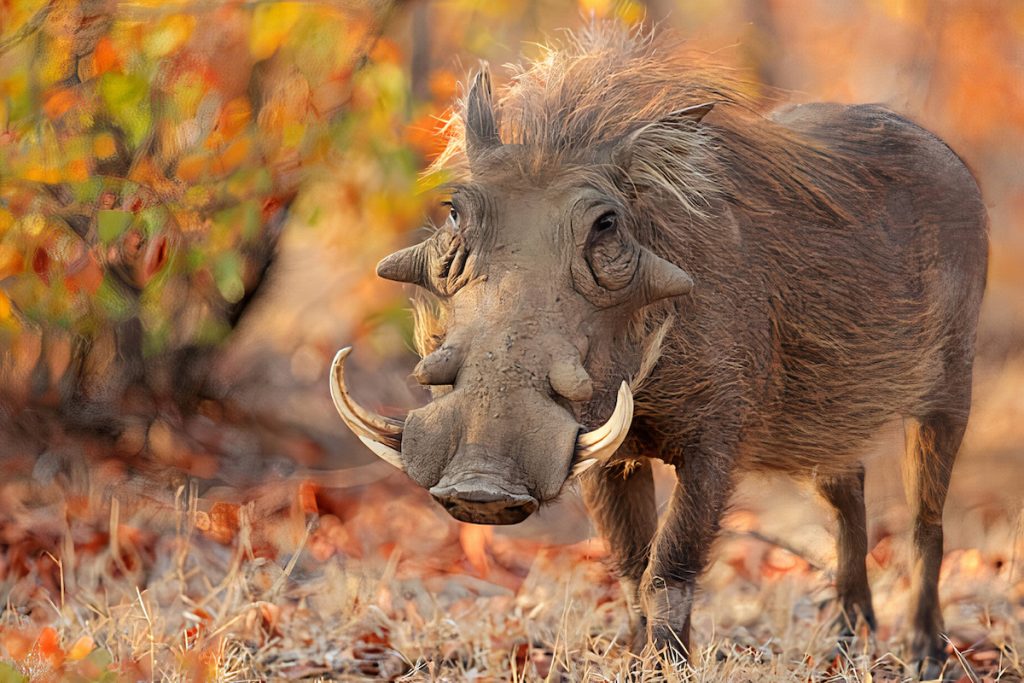 Hyena
Last but not least is the hyena. Bigger and uglier than you might expect, hyenas roam huge distances, wearing their prey down through relentless pursuit.
If you don't have time for a nighttime expedition to the forest, you can see hyenas at Abuko Nature Reserve.
Once upon a time, you could join the guide in the enclosure to meet and stroke Sally, an ageing female that is semi-tame.
So that is my choice for Gambia's big five. Do you agree? How many of them have you seen?
Written by Dave Adams