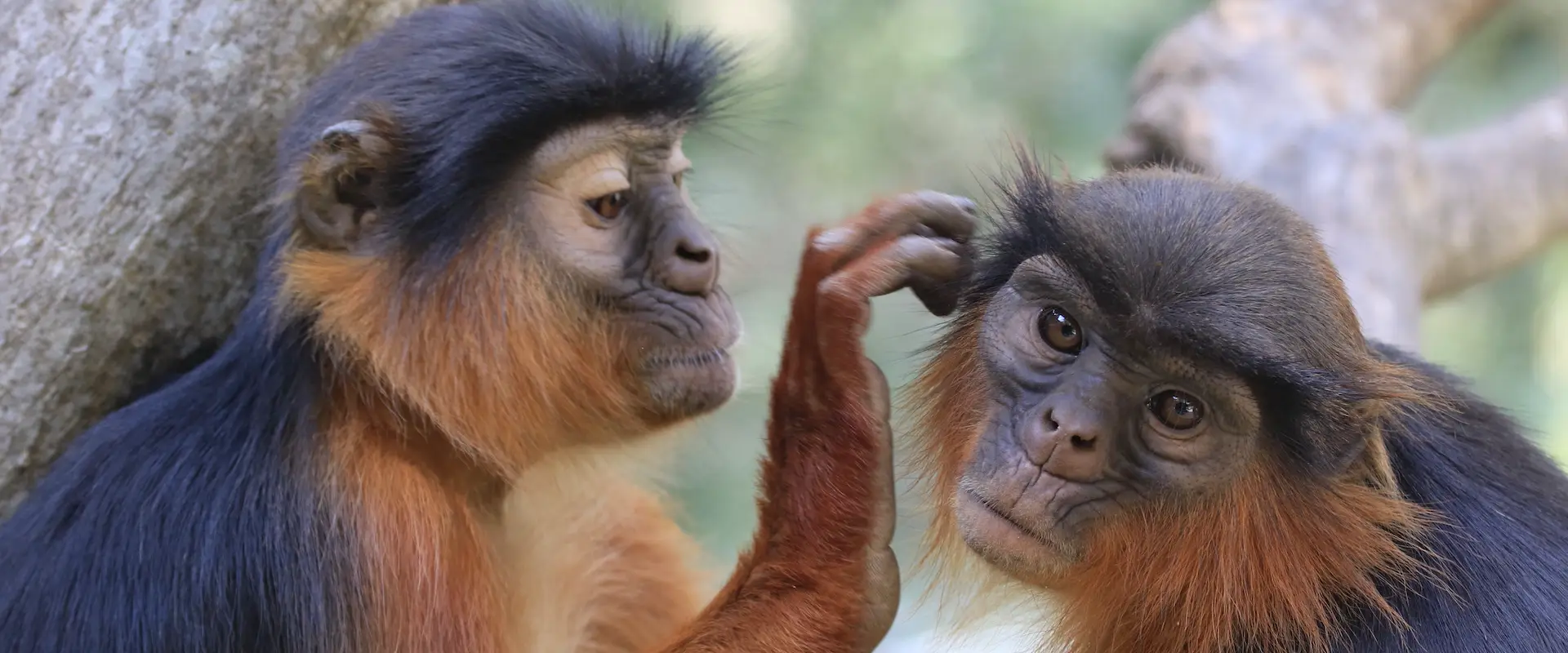 Mad about monkeys?
Then this trip is for you!
Trip – Summary
Two-night residential river adventure (Sleeping onboard the Fula Princess). Full board.
Group Size: 1 – 4 guests (Unless by special arrangement)
Between: Janjanbureh – River Gambia National Park return to Janjanbureh (Or p/u from Kuntaur if preferred)
Cost – 4 people is £1080 (£270 per person)
3 people – £1050 (£350 per person)
2 people – £1020 (£510 per person)
1 person – £1050
Itinerary
Day 1
Join the Fula Princess in the cultural and historic town of Janjanbureh at 12 noon and head out on the beautiful, unspoiled River Gambia. Enjoy a fresh, delicious lunch on board as you cruise towards the River Gambia National Park, with the possibility of seeing hippos, chimpanzees, baboons and other primates, monitor lizards, turtles and even the odd crocodile.
At around 3 pm, when the chimpanzees often come down to the water's edge, the park rangers will join you and explain their work at this rehabilitation project and answer any questions you have about the chimps. They will then take you for a short walk through the forest to see and learn more about the endangered Temminck's Red Colobus monkey.
Cruise to Kuntaur and relax onboard as you enjoy your evening meal listening to the sounds of the nighttime river. If you wish, you will have the chance to visit the nearby Kairoh Garden Lodge.
Day 2
After an early breakfast, cross the river from Kuntaur and join the rangers from the Communities 4 Red Colobus project in Sambel Kunda. Spend the morning in the expert hands of the Rangers team. Watch a short video.
They will be waiting to greet you on the riverbank and transport you by either donkey and cart or by motorcycle ( depending upon your age, fitness etc ) to the protected forests that are home to one of the largest groups of Red Colobus anywhere in the world.
Classified as endangered, this opportunity to see them in their natural habitat is breathtaking and not to be missed if you are in The Upper River Region, Gambia.
Return to the Fula Princess in time for lunch and spend the early afternoon relaxing onboard, swimming in the river or learning to cook with your chef. When the daytime starts to cool, you can choose a nature walk to look for baboons or to visit the famous Wassu Stone Circles. From there you will cruise to Barajally and moor up for the evening, with the chance to visit one of the small communities just off the river.
Day 3
Wake to the sound of the dawn chorus and enjoy breakfast as you cruise back towards Janjanbureh. On the way, you will disembark to meet a palm wine tapper at his work and have the chance to try a glass of fresh palm.
Rejoin the boat and head back to Janjanbureh, where you will visit Janjanbureh Camp, hoping to see and feed the Green Vervet monkeys that are often found there.
Check out your flight options below and contact us if you have questions😉