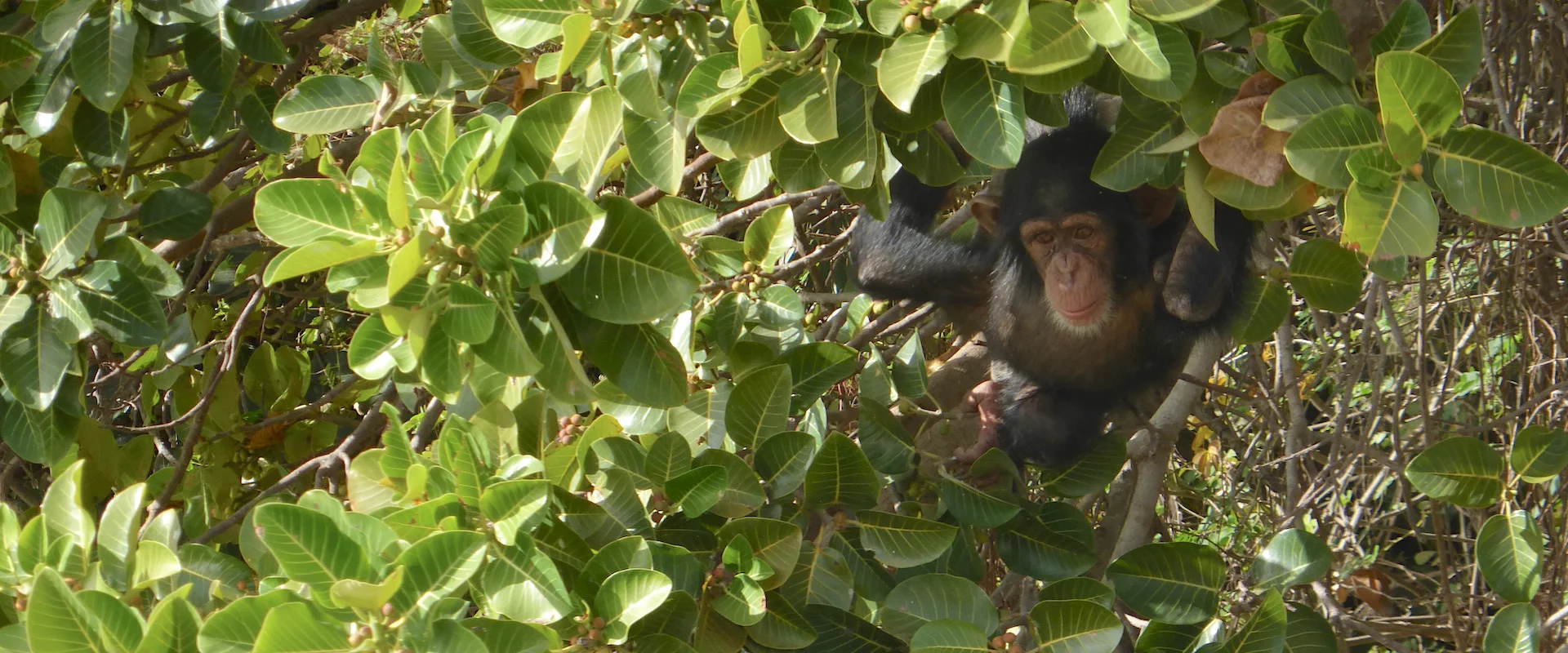 Chimps & Hippos
Come and meet the Chimps and Hippos on our overnight packages.
Trip – Summary
Overnight residential river adventure (Sleeping onboard the Fula Princess). Full board.
Group Size: 1 – 4 Guests (Unless by special arrangement)
Between: Janjanbureh – RGNP return to Janjanbureh (or p/u from Kuntaur if preferred)
Cost – 4 people is £540 ( £135 each )
3 people – £525 ( £175 each )
2 people – £510 ( £255 each )
1 person – £495
Janjanbureh – RGNP
Itinerary
Day 1
Join the Fula Princess for Gambia River Cruise in the cultural and historic town of Janjanbureh at 12 noon and head out on the beautiful, unspoiled River Gambia. Enjoy a fresh, delicious lunch on board as you cruise towards the River Gambia National Park, with the possibility of seeing hippos, chimpanzees, baboons and other primates, monitor lizards, turtles and even the odd crocodile.
At around 3 pm, when the chimpanzees often come down to the water's edge, the park rangers will join you and explain their work at this rehabilitation project and answer any questions you have about the chimps. They will then take you for a short walk through the forest to see and learn more about the endangered Temminck's Red Colobus monkey.
Cruise around Barajally and moor up for your evening meal listening to the sounds of the nighttime river. Choose to sleep under the stars on the top deck or in the double cabins below.
Day 2
Wake to the sound of the dawn chorus and enjoy breakfast as you cruise back towards Janjanbureh. On the way, you will disembark to meet a palm wine tapper at his work and have the chance to try a glass of fresh palm.From there to the Kankurang Centre, an exhibition dedicated to the West African masquerade culture. Depart Janjanbureh by 2pm in order to reach the coast before dark.
NB
You will need to depart your hotel at the coast by 7 am in a private vehicle in order to reach Janjanbureh by 12pm.
Book your Taxi
£120 each way to/from the coastal area to/from Janjanbureh
* The wildlife is, of course, wild and we cannot guarantee what you will or won't see.
Check out your flight options below and contact us if you have questions😉